Hey guys, I'm back with another link for you!
Today, I want to talk about something I know a lot of you are already thinking: I am a huge nerd.
Yes, it's true. I play video games, I enjoy using Excel, I wear Warcraft T-shirts unironically.
I also read a comic about math. No, you didn't read that incorrectly. There is an entire web comic based (almost) entirely on math.
What, you don't believe me?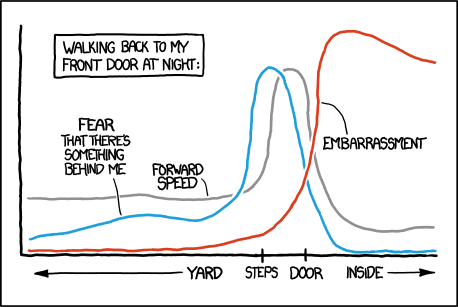 Oh yeah. That's right. Graphs right in the comic *swoon*
XKCD
, by Randall Munroe, is just fantastic. There are laughs, there are thought provoking images, there are fun things for all.
I shall leave you with another recent great one. Then you should totally
CLICK HERE
, and peruse his backlog at your leisure.